It's been a reflective couple of weeks for a number of reasons. Firstly two people died. I have never met either of them but their deaths affected me in different ways.
On January 1st 2013 Christopher Martin-Jenkins died.A prodigious cricket journalist and broadcaster, he was only 67 and seemed to have so much still to give. Due to my husband and sons' passion for cricket I have spent many hours listening to CMJ''s voice on Test Match Special. I loved the precision of his delivery, making everything that was happening on the field of play seem crystal clear. Of all the many lovely things which have been written about him, the one which stuck out was the comment by David Lloyd who said that CMJ was
'always putting you at ease'
. What a lovely way to be remembered and what a good thing to aspire to early in 2013, to put people at their ease. This photo isn't exactly Lords or The Oval - it's dusk falling over the cricket ground in Stratford Upon Avon last week - but with the trees silhouetted against the painterly sky it was definitely a moment to stop and savour.
Reg Dean was Britain's oldest man when he died on January 5th, aged 110 years and 63 days. What an amazing age and what an amazing man.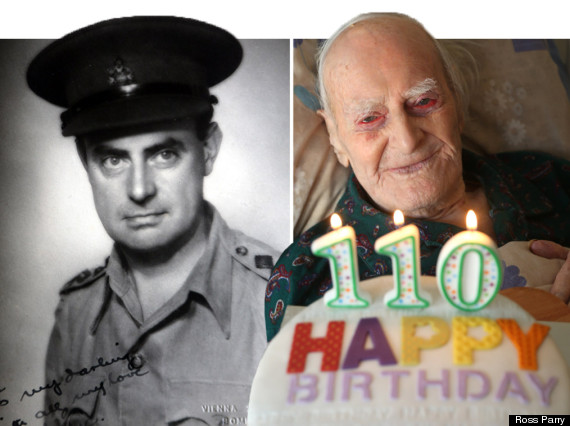 Reg was a former United Reform church minister who lived through two World Wars and 24 prime ministers. Reg Dean was interviewed when he was 109 and he said there were three questions which are important:-
Who am I?
Why am I here?
Where am I going?
These seem to be good questions to ask ourselves from time to time, especially at the start of a new year. Here is a list of some of the things which make me who I am at the moment:-
A wife, mother, lover, daughter-in-law, mother-in-law, sister-in-law, niece, cousin, friend, writer, reflexologist, animal lover, cook, cleaner, driver, gardener, reader, walker, listener, thinker, sporadic churchgoer, cricket watcher, Leicester Tigers supporter, art lover, encourager, worrier, keeper of memories, procrastinator, hermetically sealed packaging hater, frustratingly inadequate photographer and of course blogger.
We all take on so many different roles and so many things go into making up who we are and they are constantly changing. It's good to take stock from time to time. Sometimes you find that you have changed almost without realising.
The next two questions don't seem quite so easy. I'm not sure why I am here, in this place, at this time, but I'm very glad that I am. I hope that it is to love and be loved, to learn and to make the most of what I have been given.
Where am I going? Well I think that I know where I want to go but whether I'll reach all of my destinations I don't know. All I can do is to keep putting one foot in front of the other and try to keep moving forwards, day by day.

The third reason I have been reflective is that the stork is about to visit our family. I am about to become a grandmother. My husband will be a grandfather, my second son and my daughter an uncle and aunt. My eldest son will be a father. It is a defining moment in all of our lives and this baby, whom we are all waiting for with such anticipation, has absolutely no idea of the impact it is about to make upon the family and our relationships with each other.
Death and Life - both causing me to pause and reflect in a busy world. So thank-you Christopher Martin-Jenkins for all of the pleasure you have given. Thank-you Reg for your wise words and hurry up Baby Gutteridge. We want to meet you!